PROJECT JUSTIS: A MODERN WAY OF INSURING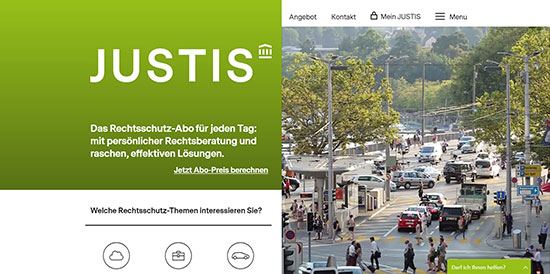 Justis is a new player in German-speaking Swiss insurance market. The company, part of DAS Rechtsschutz-Versicherungs-AG, has developed a subscription model for legal aid that you simply can finish online, pay and with just one click flexible can end month by month. As first on the Swiss insurance market, Justis addresses an audience for whom e-banking, online shopping, Netflix are as normal as ever before.
Application development
We are very proud that we have developed the website and the insurance management application. Our GO! HTML Slicing department has transformed the web design into responsive HTML5 and CSS. Our Software programmers worked on the database, the application, and developed the interface between customer and company.