IMAGING STUDIO 100
After a rigorous selection process, Studio 100 has chosen Grafi Offshore (GO!) – as the part of their image processing partner. GO! also edited images for their latest event of K3 Anniversary. These images are not only used in leaflets, newsletters and merchandising but also printed in life like format (A0) as well as on posters.
Studio 100 therefore sets out strict demands on quality and they are satisfied with the cooperation.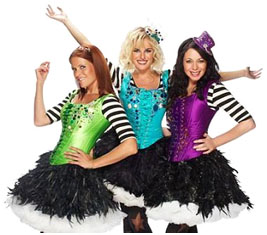 "We are delighted with the smooth handling and quality that comes, said Steven Vanslambrouck – Art Director at Studio 100. He added; "It's good to experience GO! has sufficient capacity to work on multiple images and to manage swift delivery of the processed images at the same time.