GO! CELEBRATES ITS 9TH YEAR ANNIVERSARY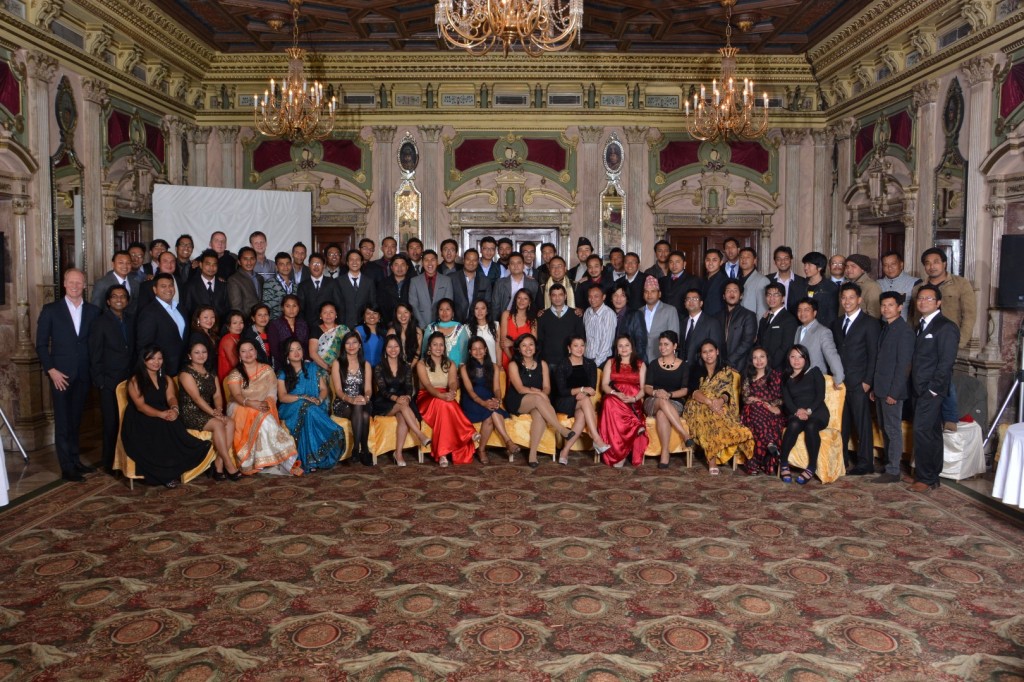 On March 1, 2015, Grafi Offshore Nepal celebrated its 9th year anniversary at hotel Yak & Yeti. Both, Mr. Frank De Jong, Managing Director of Grafi Offshore, Willemstad & Mr. Upendra Shrestha, Managing Director of Grafi Offshore Nepal, thanked the entire GO! team members for their continuous support & shared the success and the milestones achieved. The speech was followed by a cake cutting and award ceremony.
Following are the people who took the awards under respective categories. We heartily congratulate all the winners.
• 5 Year Service Completion: Madhukar Thapa, Bijay Duwal, Sarina Dongol, Pooja Bajracharya, Pratima Shrestha, Upsan Man Pradhan, Puspa Rai, Kritika Shrestha, Bidya Sagar Prajapati, Sunaina Pradhan, Gagan Shrestha, Pramod Maharjan, Suraj Neupane, Shradha Shakya
• Outstanding Performance:
– Software Development Studio: Narendra Ojha
– Interactive Multimedia Studio: Mijal Ratna Tuladhar
– Graphic Design Studio: Bhuwan Timilsina
– Image Studio: Sunil Ankit Shrestha & Anoj Nagarkoti
• Best dressed employee (Male/Female): Suraj Prajapati/ Pooja Bajracharya
• Most Popular (Male/Female): Anup Pandey/Sunaina Pradhan
• Most Creative: Ananda Maharjan
• Behind the scene: System Department (Bal Krishna Shrestha & Anup Pandey)
• Certificate distribution for the volunteers for different curricular activities in year 2014-2015 (Futsal 2014 & Cricket 2015).
It was a fun filled event where we got to see exceptional singing and musical talents from our team members, Manoj Duwal, Bijay Duwal, Manish Sainju and Prajwol Chitrakar. With good food, music and dancing, the event became a memorable one.
Cheers to GO!